EXPLORE LAOS WITH US
Sharing the border with Thailand, Vietnam, and Cambodia, Laos is a landlocked country homing more than 7 million inhabitants. Though not as famous as other neighbors featuring stunning beaches, Laos is worth exploring to tourists for many reasons. Laotians are friendly despite their tough life mostly based on agriculture.
Once landing your feet on Luang Prabang's UNESCO streets, take your time leisurely walking around to discover morning alms giving, visiting the wonderful Kuang Si Waterfall, or participating in a cooking class to learn how to make Laos traditional food. Following the Mekong river upstream to see Pak Ou Cave, a mysterious Buddha cave located in the limestone cliff, or cruising further to take trekking trips around hill tribe villages. For those who spend most of their life finding adventurous experiences, the southern part of the "Land of Million Elephants" is the best as you will have a chance of exploring magnificent waterfalls as well as soak yourself into scenic Bolaven Plateau.
Let's go with Go Southeast Asia and experience yourself!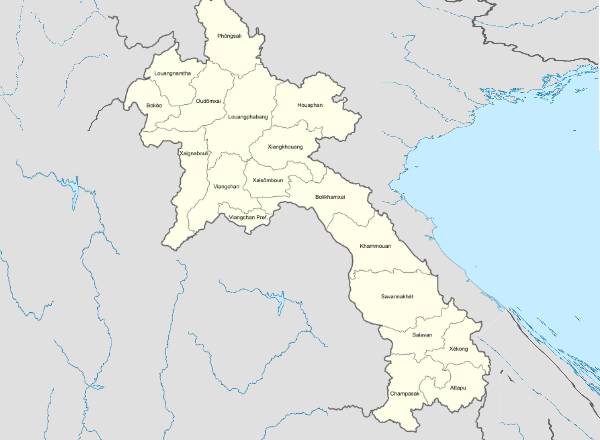 OVERVIEW ABOUT LAO FOODS & DRINKS
Though being influenced by its neighboring countries in South East Asia with f, tourists still find several differences between Laos cuisine and its neighbors'. From local food along the roads to ones in well-served restaurants, all of them have a special taste of Laos that you cannot get from the exact flavors in other countries. The vibrant, colorful, and mouth-watering dishes that are cooked with herbs, chilies, and the combination of various ingredients will fully satisfy your taste-buds. 
When visiting Laos, it will not be a full experience if you miss Klao Niaw or sticky rice, Savannakhet grilled chicken, or "Lapp- a 'meat salad. Nowadays, you can find them in Luang Prabang, Vientiane, and other destinations. 
LAO PEOPLE AND CULTURE
Have you ever been curious about Laotian? Let's explore Lao people and culture with Go Southeast Asia!
 Indigenous Lao people are divided into three main groups: Lao Loan living in the lowland areas, Lao Theung who inhabit the mountainous slopes, and Lao Soung living in the highland areas. Three ethnic groups make up about 68%, 22%, and 9% of the total population respectively. Traveling to Laos, tourists can experience the diversity of languages including Lao spoken by about 70% of native speakers and ethnic minority languages such as Khmu and Hmong. Regarding society, it is suggested for you to greet the local people with a prayer-like gesture called "a nop", especially when a younger person greets the elder to show their respect. 
Buddhism is the national religion of Laos and has influenced a variety of social rules. Walk downtown in Luang Prabang through peaceful streets, you will experience the amazing scene of hundreds of young monks walking silently, collecting foods from the local people. It is the so-called "Alms Giving", an essential religious act in Buddhism that should be respectfully carried out by both locals and tourists. The culture of Lao is also hidden behind the architectures of Wat Xieng Thong as well as other cultural heritage sites in Luang Prabang. Just come and find it out! 
LAO WEATHER
The "Land of Million Elephants" has two distinct seasons: the wet season running from May to October and the dry season running from November to April. 
The wet or rainy season in Laos features downpour for a few hours each day resulting from the monsoon climate as other Southeast Asian countries. During the period from May to July, the temperatures remain hot and at a high level of humidity, but will be a little cooler in the next months due to the rain will make the weather more comfortable and the atmosphere cleaner. The higher the land area is, the less rain it gets as the country is dramatically affected by altitude. The advantage of this time is that it is convenient for you to take the sightseeings by boat as the water level is high, making the slow boats can make a better cruising. 
The dry season in Laos consists of two different sub-sections. The cool dry season from November to February is an excellent time for travelers to go because the temperatures are relatively low with cleaner air. The other sub-section is the hot dry season from March to April. You can find it is unbearable because of the smoke factors caused when farmers burn rice stubble after harvesting as a preparation for a new crop. 
Top 3 LAOS Tours 2020
We are proud of our excellent team who are not only peasant to work with but will also bring you an unparalleled experience when booking your tour.
Discover LAOS by Your Style
Select your preferable travel style among the great diversity of our categories divided by travel budgets and destinations.
Top LAOS Travel Destinations
Wondering where you should visit in LAOS? Here are the top travel destinations in LAOS.
Can't find exactly the tour you want – don't worry – just let us know your schedule, specific needs and interests. Our expert team will design a personalized tour just for you. The more details you provide about your requirements the more we can design the perfect trip for you.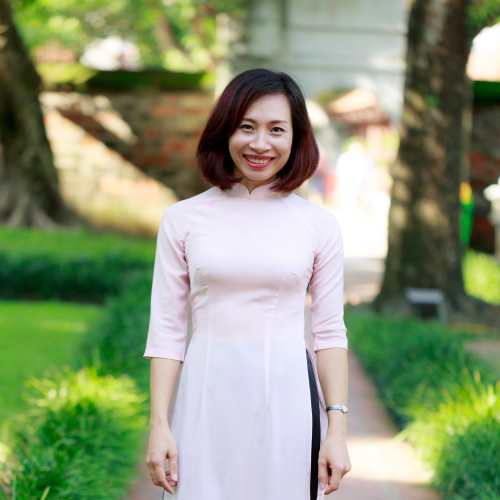 Diu Tran (Ms)
Peter Surmont (Mr)
Latest reviews
Read out the lastest reviews and feedbacks from our guests.
Sent:
Tuesday, August 9, 2016 16:10 PMHello DiuSorry to hear you didn't get your visa request...this time!!  Don't give up.Today we had 22o for winter, clear day. We have been really lucky...
Sent:
Friday, August 5, 2016 15:31 PMDear DiuI am sorry this has taken me such a long time to write - straight after our holiday in Vietnam we went back to the UK for the month.We are now ...
From:
Péter Szabó
Sent:
Monday, February 29, 2016 10:31 PMDear Diu,We spent 2 fantastic weeks in Myanmar, thanks again for you and your team.Best Regards,Peter
Sent:
13 Tháng Giêng 2016 7:45 SAHi Ms Diu,Now that I am back at work and have internet again I wanted to take the time to thank you for an exceptional holiday.I must say I was a little d...
Sent:
05 Tháng Giêng 2016 10:17 SADear Diu,Sorry for the delay in writing back, we hit the road running with Christmas and New Year back here.I can't tell you what a marvelous trip we had...
Sent:
02 Tháng Hai 2015 10:54 SADear Ms Tran:I would like to provide some comments about our recent tour of Myanmar.My wife Onuma and I had a wonderful time and will gladly recommend your...
From:
Andrew COHENDear Diu,I would like to take this opportunity to tell you just how much we enjoyed our holiday in Vietnam.  From the beginning of the planning process until the end, you wer...
Sent:
04 Tháng Sáu 2015 4:37 CHHi Diu !that's great that you wrote me, I wanted to do it anyway.I'd like to thank you so much! the trip was very nice, train, hotels and boat were perfect...
From:
Rod Paahana
Sent:
23 Tháng Sáu 2015 6:13 SAAloha Diu,I am back home. I loved the trip. you did a good job. All the 4 guides were great. The hotels were wonderful, exc...
Dear DiuHello again! Thank you for your last email. We have been home for a couple of weeks now and finally I have a moment to reply. Sorry that it's taken a while.It is a pity that we didn't get to meet you w...
Sent:
01 Tháng Mười Hai 2015 5:40 CHThank you, we were very pleased with our trip to Myanmar, Laos and Nth Thailand.  All went well, many of the properties were exceptional, more like 4 star tha...
LAOS travel articles
Explore the deeper insight of your dreamy destinations and get the valuable experience from the stories of our expert travellers.