As a part of Indochina and sharing the land border with Vietnam, Laos, and Thailand, Cambodia is truly a heritage site of magnificent ancient civilizations of the Khmer Empire. Though experiencing a tumultuous history, the people of Cambodia are still steadfast and friendly to foreigners. Mysterious Angkor Complex-the largest religious monument in the world is attractive to travelers with its iconic architecture. After immersing yourself in the Angkor UNESCO World Heritage sites during the day and at sunset, discover dynamic Pub Street when dark covers the peaceful city of Siem Reap. Or, spend a day in tranquil countryside villages or even the idyllic floating villages on Tonle Sap Lake. However, there is so much more to Cambodia. The mighty Mekong flows through this country and Kratie is home to the rare. fresh-water Irrawaddy dolphins. Stung Treng is a quaint town that offers some great sight-seeing along the Mekong. There are island getaways such as Koh Rang and some of the finest seafood in the world in Kep and other magnificent temples such as Preah Vihear. Battambang is a vibrant city with a bamboo railroad, French colonial architecture, temples in town and very close such as Prasat Banan and some caves.  Phnom Penh is underrated with its renovated downtown, river walk, central market, Wat Phnom, royal palace and some somber remnants from the Khmer Rouge. You can enjoy all this while munching on pomelo, sticky rice or a deep-fried tarantula. With years of experience specializing in tailor-made itineraries, "Go Southeast Asia" will provide you a memorable journey to unique Cambodia.
CAMBODIA WEATHER
Like other countries experiencing a tropical climate, Cambodia has 2 seasons with warm temperatures all year round. The southwest monsoon brings in high temperatures and humidity in May and June. Cambodian weather features the highest rainfalls throughout September and October. In the dry season from December to April, it is sunny and dry as a result of the effects of the northeast monsoon. If you are thinking about the best time to visit Cambodia, months from November to April are the best time for you you can fully enjoy the cultural getaways of this beautiful country.
CAMBODIA PEOPLE AND CULTURE
Though experiencing tumultuous history and poverty, Cambodians still get love from tourists by their courteousness and friendliness with their smiling faces. Khmer is Cambodia's official language spoken by a majority of the population, except for the hill tribes living in remote highland areas located in the north and southeast of the country. Regarding religion, Buddism is Cambodia's central religion and influences countless aspects of daily life. It will be a memorable experience for you when participating in a traditional monk's blessing, a ceremony using a variety of flowers, incense, and candles or exploring the traditions of local people in the rural villages. 
 CAMBODIA FOODS & DRINKS
Like every country in the world, Cambodia has its own unique food culture that gets the impression of all travelers from vegetarians to non-vegetarians. Khmer food is a blend of simplicity, traditions and satisfaction, using local products with a mixture of contrasting flavors. Like other nations with agricultural civilization, rice plays an important part in most meals with various forms from rice cakes, rice porridge to desserts. Strolling along bustling backstreets, tourists will find a lot of delicious dishes as well as unique twists for adventurous eaters such as fried bugs. Try a distinctive experience from your country by using chopsticks for sharing meals – way of bringing people together as a Cambodian tradition. Just go and enjoy all of the amazing Cambodia! 
Top 3 Cambodia Tours 2020
We are proud of our excellent team who are not only peasant to work with but will also bring you an unparalleled experience when booking your tour.
Discover Cambodia by Your Style
Select your preferable travel style among the great diversity of our categories divided by travel budgets and destinations.
Top Cambodia Travel Destinations
Wondering where you should visit in Cambodia? Here are the top travel destinations in Cambodia.
Can't find exactly the tour you want – don't worry – just let us know your schedule, specific needs and interests. Our expert team will design a personalized tour just for you. The more details you provide about your requirements the more we can design the perfect trip for you.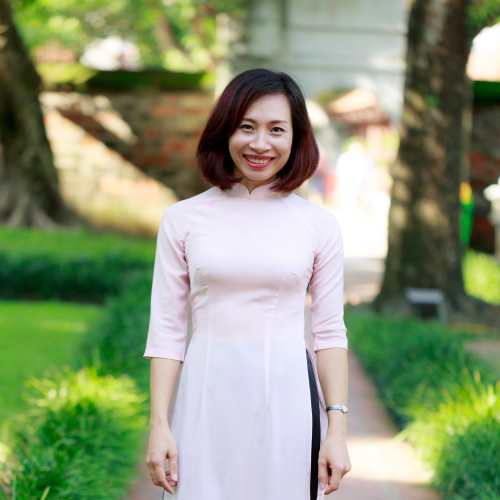 Diu Tran (Ms)
Peter Surmont (Mr)
Latest reviews
Read out the lastest reviews and feedbacks from our guests.
Sent:
Tuesday, August 9, 2016 16:10 PMHello DiuSorry to hear you didn't get your visa request...this time!!  Don't give up.Today we had 22o for winter, clear day. We have been really lucky...
Sent:
Friday, August 5, 2016 15:31 PMDear DiuI am sorry this has taken me such a long time to write - straight after our holiday in Vietnam we went back to the UK for the month.We are now ...
From:
Péter Szabó
Sent:
Monday, February 29, 2016 10:31 PMDear Diu,We spent 2 fantastic weeks in Myanmar, thanks again for you and your team.Best Regards,Peter
Sent:
13 Tháng Giêng 2016 7:45 SAHi Ms Diu,Now that I am back at work and have internet again I wanted to take the time to thank you for an exceptional holiday.I must say I was a little d...
Sent:
05 Tháng Giêng 2016 10:17 SADear Diu,Sorry for the delay in writing back, we hit the road running with Christmas and New Year back here.I can't tell you what a marvelous trip we had...
Sent:
02 Tháng Hai 2015 10:54 SADear Ms Tran:I would like to provide some comments about our recent tour of Myanmar.My wife Onuma and I had a wonderful time and will gladly recommend your...
From:
Andrew COHENDear Diu,I would like to take this opportunity to tell you just how much we enjoyed our holiday in Vietnam.  From the beginning of the planning process until the end, you wer...
Sent:
04 Tháng Sáu 2015 4:37 CHHi Diu !that's great that you wrote me, I wanted to do it anyway.I'd like to thank you so much! the trip was very nice, train, hotels and boat were perfect...
From:
Rod Paahana
Sent:
23 Tháng Sáu 2015 6:13 SAAloha Diu,I am back home. I loved the trip. you did a good job. All the 4 guides were great. The hotels were wonderful, exc...
Dear DiuHello again! Thank you for your last email. We have been home for a couple of weeks now and finally I have a moment to reply. Sorry that it's taken a while.It is a pity that we didn't get to meet you w...
Sent:
01 Tháng Mười Hai 2015 5:40 CHThank you, we were very pleased with our trip to Myanmar, Laos and Nth Thailand.  All went well, many of the properties were exceptional, more like 4 star tha...
Cambodia travel articles
Explore the deeper insight of your dreamy destinations and get the valuable experience from the stories of our expert travellers.