EXPLORE THAILAND WITH US!
Thailand is a country in Southeast Asia, sharing the land border with Cambodia, Vietnam, and Myanmar with an extensive coastline bordered by the Gulf of Thailand and the Andaman sea. With friendliest people, food-paradise, cultural diversity, Thailand tempts tourists with its hidden gems from flittering golden temples, untouched beaches to tropical lush greenery in national parks.
Northern Thailand provides travelers with a wide range of adventurous trekking routes passing tropical forests with elephants. A day lost in the old town of Chiang Mai – Chiang Rai will let you discover incredible temples such as the White Temple and Blue Temple. Unlike peaceful Chiang Mai, Bangkok- the capital of Thailand is a vibrant city with hustle and bustle streets, fashion corners, and commercial centers. For beach-lovers, let's travel down to the southern part of Thailand with beautiful Phuket, Koh Yao Yai, and Noi, where you can find white sand beaches and nodding palm trees.
Blessed with plenty of natural landscape, Thailand is an attractive destination for all global tourists.
THAILAND WEATHER
Featuring tropical climate, Thailand has three distinct seasons including a hot season running from March to May, a rainy season generally from June to October as a result of southwest monsoon and a dry cool season during months November – February as an effect from the northeast monsoon.
Due to the length of the country, the weather in the continent is different from that in coastal areas. In the rainy season, it is not recommended for tourists to visit areas bordered with the Andaman sea, for example, Phuket or Phang Nga. Traveling to Koh Samui or other sites facing the Gulf of Thailand in November should be avoided. In general, the best time to visit Thailand is the dry cool season when the weather is more comfortable in the continental areas.
THAI PEOPLE AND CULTURE
The diversity of Thai culture is shown in all aspects of life from religion, people, traditions, and languages. Theravada Buddhism is the main religion in Thailand with approximately nearly 95% of the population following it while the other minority religions or Islam and Christian with around 4% and 1% respectively. Consequently, it is not surprising when tourists can find many glittering temples across the country with typical architectures. Visiting Thailand, it is interesting for you to try Thai traditional greeting style with the wai – a gesture consisting of a slight bow with palms pressed together in the manner of prayers - that is different from the western style. After greeting, let's explore other cultural treasures in their daily life on your own! Go Southeast Asia will accompany with you!
THAI FOODS & DRINKS
Though getting a heavy influence from the neighboring countries of Laos, Cambodia, and Burma, together with Chinese and Vietnamese cooking traditions, Thai cuisine still totally touches the food-passion of travelers all over the world. The combination of spicy, salty, sweet, and sour flavors has created the best traditional dishes with variations in different regions.
When mentioning Thailand, almost all people will immediately think about Tom Yum – a bowl of spicy Thai soup with shrimp and Pad Thai- a stirred-fried rice noodle dish, not to mention a variety of exotic tropical fruits at a surprisingly reasonable rate.
Top 3 Thailand Tours 2020
We are proud of our excellent team who are not only peasant to work with but will also bring you an unparalleled experience when booking your tour.
Discover Thailand by Your Style
Select your preferable travel style among the great diversity of our categories divided by travel budgets and destinations.
Top Thailand Travel Destinations
Wondering where you should visit in Thailand? Here are the top travel destinations in Thailand.
Can't find exactly the tour you want – don't worry – just let us know your schedule, specific needs and interests. Our expert team will design a personalized tour just for you. The more details you provide about your requirements the more we can design the perfect trip for you.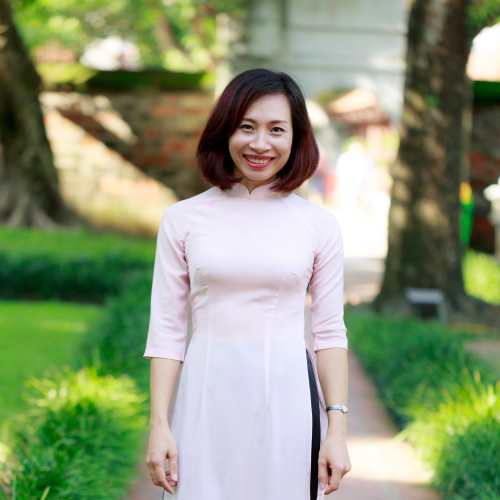 Diu Tran (Ms)
Peter Surmont (Mr)
Latest reviews
Read out the lastest reviews and feedbacks from our guests.
Sent:
Tuesday, August 9, 2016 16:10 PMHello DiuSorry to hear you didn't get your visa request...this time!!  Don't give up.Today we had 22o for winter, clear day. We have been really lucky...
Sent:
Friday, August 5, 2016 15:31 PMDear DiuI am sorry this has taken me such a long time to write - straight after our holiday in Vietnam we went back to the UK for the month.We are now ...
From:
Péter Szabó
Sent:
Monday, February 29, 2016 10:31 PMDear Diu,We spent 2 fantastic weeks in Myanmar, thanks again for you and your team.Best Regards,Peter
Sent:
13 Tháng Giêng 2016 7:45 SAHi Ms Diu,Now that I am back at work and have internet again I wanted to take the time to thank you for an exceptional holiday.I must say I was a little d...
Sent:
05 Tháng Giêng 2016 10:17 SADear Diu,Sorry for the delay in writing back, we hit the road running with Christmas and New Year back here.I can't tell you what a marvelous trip we had...
Sent:
02 Tháng Hai 2015 10:54 SADear Ms Tran:I would like to provide some comments about our recent tour of Myanmar.My wife Onuma and I had a wonderful time and will gladly recommend your...
From:
Andrew COHENDear Diu,I would like to take this opportunity to tell you just how much we enjoyed our holiday in Vietnam.  From the beginning of the planning process until the end, you wer...
Sent:
04 Tháng Sáu 2015 4:37 CHHi Diu !that's great that you wrote me, I wanted to do it anyway.I'd like to thank you so much! the trip was very nice, train, hotels and boat were perfect...
From:
Rod Paahana
Sent:
23 Tháng Sáu 2015 6:13 SAAloha Diu,I am back home. I loved the trip. you did a good job. All the 4 guides were great. The hotels were wonderful, exc...
Dear DiuHello again! Thank you for your last email. We have been home for a couple of weeks now and finally I have a moment to reply. Sorry that it's taken a while.It is a pity that we didn't get to meet you w...
Sent:
01 Tháng Mười Hai 2015 5:40 CHThank you, we were very pleased with our trip to Myanmar, Laos and Nth Thailand.  All went well, many of the properties were exceptional, more like 4 star tha...
Thailand travel articles
Explore the deeper insight of your dreamy destinations and get the valuable experience from the stories of our expert travellers.