EXPLORE THAILAND WITH US!
Thailand is a country in Southeast Asia, sharing the land border with Cambodia, Laos, and Myanmar with an extensive coastline bordered by the Gulf of Thailand and the Andaman sea. With friendliest people, food-paradise, cultural diversity, Thailand tempts tourists with its hidden gems from flittering golden temples, untouched beaches to tropical lush greenery in national parks.
Northern Thailand provides travelers with a wide range of adventurous trekking routes passing tropical forests with elephants. A day lost in the old town of Chiang Mai – Chiang Rai will let you discover incredible temples such as the White Temple and Blue Temple. Unlike peaceful Chiang Mai, Bangkok- the capital of Thailand is a vibrant city with hustle and bustle streets, fashion corners, and commercial centers. For beach-lovers, let's travel down to the southern part of Thailand with beautiful Phuket, Koh Yao Yai, and Noi, where you can find white sand beaches and nodding palm trees.
Blessed with plenty of natural landscape, Thailand is an attractive destination for all global tourists.
THAILAND WEATHER
Featuring tropical climate, Thailand has three distinct seasons including a hot season running from March to May, a rainy season generally from June to October as a result of southwest monsoon and a dry cool season during months November – February as an effect from the northeast monsoon.
Due to the length of the country, the weather in the continent is different from that in coastal areas. In the rainy season, it is not recommended for tourists to visit areas bordered with the Andaman sea, for example, Phuket or Phang Nga. Traveling to Koh Samui or other sites facing the Gulf of Thailand in November should be avoided. In general, the best time to visit Thailand is the dry cool season when the weather is more comfortable in the continental areas.
THAI PEOPLE AND CULTURE
The diversity of Thai culture is shown in all aspects of life from religion, people, traditions, and languages. Theravada Buddhism is the main religion in Thailand with approximately nearly 95% of the population following it while the other minority religions or Islam and Christian with around 4% and 1% respectively. Consequently, it is not surprising when tourists can find many glittering temples across the country with typical architectures. Visiting Thailand, it is interesting for you to try Thai traditional greeting style with the wai – a gesture consisting of a slight bow with palms pressed together in the manner of prayers - that is different from the western style. After greeting, let's explore other cultural treasures in their daily life on your own! Go Southeast Asia will accompany with you!
THAI FOODS & DRINKS
Though getting a heavy influence from the neighboring countries of Laos, Cambodia, and Burma, together with Chinese and Vietnamese cooking traditions, Thai cuisine still totally touches the food-passion of travelers all over the world. The combination of spicy, salty, sweet, and sour flavors has created the best traditional dishes with variations in different regions.
When mentioning Thailand, almost all people will immediately think about Tom Yum – a bowl of spicy Thai soup with shrimp and Pad Thai- a stirred-fried rice noodle dish, not to mention a variety of exotic tropical fruits at a surprisingly reasonable rate.
Top 3 Thailand Tours 2023
We are proud of our excellent team who are not only peasant to work with but will also bring you an unparalleled experience when booking your tour.
Discover Thailand by Your Style
Select your preferable travel style among the great diversity of our categories divided by travel budgets and destinations.
Top Thailand Travel Destinations
Wondering where you should visit in Thailand? Here are the top travel destinations in Thailand.
Can't find exactly the tour you want – don't worry – just let us know your schedule, specific needs and interests. Our expert team will design a personalized tour just for you. The more details you provide about your requirements the more we can design the perfect trip for you.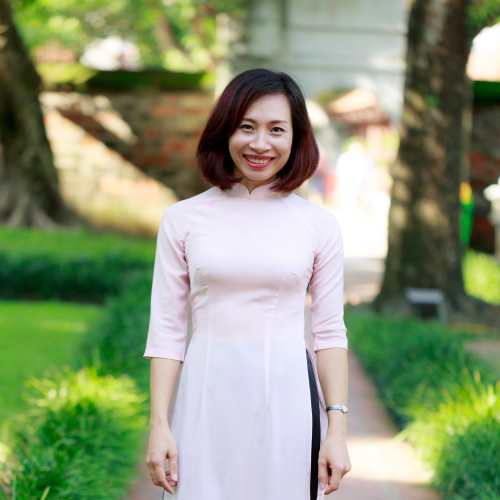 Diu Tran (Ms)
Peter Surmont (Mr)
Latest reviews
Read out the lastest reviews and feedbacks from our guests.
A great company to tour Vietnam with!
It was a wonderful 7 days of sightseeing in Hanoi, Ha Long Bay, Ninh Bin & Ho Chi Minh with Go Southeast Asia!

Right from the meet & greet and welcome on our arrival at Hanoi Airport, we were made to feel at home!

Be it meeting our dietary or rooming preferences, providing top notch vehicles and knowledgeable guides, it was all well taken care of to the minutest details by Ms. Diu Tran!

She has a great instinct of what travellers want and she makes all out efforts to ensure they get it. Even if it was late at night, she was always available to assist and guide us.

I will for sure...
Super trip with Go Southeast Asia!
It was a wonderful 7 days of sightseeing in Hanoi, Ha Long Bay, Ninh Bin & Ho Chi Minh with Go Southeast Asia!
Right from the meet & greet and welcome on our arrival at Hanoi Airport, we were made to feel at home!
Be it meeting our dietary or rooming preferences, providing top notch vehicles and knowledgeable guides, it was well taken care of to the minutest details by Ms. Diu!

She has a great instinct of what travellers want and she makes all out efforts, to ensure they get it. Even if it was late at night, she was always available to assist and guide us.

I will for sure visit Vietnam and the other countries they...
Excellent Vietnam vacation with Go Southeast Asia Travel & Diu Tran
We had an amazing 14-day Vietnam vacation thanks to Go Southeast Asia Travel. Especially awesome was Diu Tran who worked with us, helped us skillfully to resolve a sticky Vietnam Visa situation, and tailored the trip so we could enjoy everything at our own pace. We will be using this Co and Diu for our future vacations. We have already recommended Diu to several of our family and friends (she was referred to US by a friend;) and some of them are already planning trips with her. This Company and especially Diu Tran are highly recommended!
Experience:
January, 2023
My best travel experience
I spent an awesome week across Viet Nam with my two daughters (7 & 11). Go South East Asia personalized my trip to make us discover wonderful different places, and also take care of my children.
Diu Tran was so kindful and listening to our needs at any time, and we could spend a little time together in Hanoi. We visited Saigon, Pu Luong, Hanoi, Ha Long Bay, Da Nang, Hoi An. I feel so grateful to Diu and her team.
Outstanding tour guides
Absolutely brilliant company the tours we're great the tour guides extremely professional and knowledgeable, but the stand out person of the company was Peter, after 2 years of planning and changing my mind 100 times over he had the patience of a saint, we will be using this company again WHEN and not if because of them on our trip to Thailand also high praise to diu who was also a great help when Peter wasn't available 10/10
Friendly and professional
A family recommended Diu Tran when she knew that we wanted to go to Vietnam. We were impressed with her service. She didn't try to sell what we didn't want. She listened to what we needed, gave us choices, and followed through. She was and will be our Southeast Asia advisor for our future trip. We went to Hanoi. I felt like she was with me every step of our trip (via app). She made sure my trip went smoothly. She gave me recommendations of restaurants even without me asking for it. She stopped by at our hotel to say hello. When I met her, I felt like we have known each other even though we had mostly only been communicating through emails. It felt like I was meeting an old friend. She...
Best Experience Ever
The best of the best... don't bother researching any other companies to help you w your travel. I've used Go Southeast Asia Travel twice, and the most recent trip was to Vietnam. I'm a 62 yo woman and I travel 1x a year on a solo trip to somewhere I've never been before. I've been doing this since 1984 and have been to 48 countries. So, I have some travel chops and I can say without any hesitation, Go Southeast Asia Travel is the best company with whom I've worked. I contacted them after doing some research on the areas of Vietnam I wanted to see. I heard from them right away. I could tell by the initial response, I was talking to an expert. They asked all the right questions regarding the type of...
Well planned trip and stayed within our budget.
Do you have questions or need help planning your vacation in Vietnam or surrounding countries? I can guarantee you Diu Tran, Peter Surmont & their team, Go-Southeastasia, will be able help you with the budget and how to plan your valuable vacation time. That team had plan my whole vacation to Indonesia & Vietnam by me just sending Diu pictures I found from Instagram of places I wanted to see & experience. I did not have to worry about anything after agreeing to the itinerary. I was only asked for deposit so the company is able to hold the hotel other than that the full amount wasn't due until the first day of the tour. Which put our mind at ease, because we were able to see faces and sign paperwork at the office. Due to a lot...
Mesmerizing experience
My 12 day trip to Cambodia and Vietnam was planned very well by the team. They were very patient with our requirements, thank you Diu. Wonderful experience!!
Experience:
December 2022
North, central and south vietnam trip November 2022
Just got back from the best trip I ever had in Vietnam together with a group of 21 people . From Hanoi down south to Ho Chi Minh travelling by coach, train, plane.
Everything was more than perfect and beyond my expectation.. Choice of hotels, food quantity and quality(a bit too much to eat), coach, driver and the 3 guides we had all very professional. All this thanks to the organiser of our trip Mrs. Diu who took every detail seriously and all was organised to the point..pick ups, drops to and from airports, railway station. Not forgetting the places of visits.. Absolutely fabulous!!! Would go back anyday and would recommend anyone who plans to visit Vietnam to go through Mrs Diu without any hesitation....
Tour of Central Vietnam - Da Nang, Hoi An & Hue
Diu Hong is a friendly, professional and attentive person. She has organised our 9-day tour very well, executed by a professional, caring and humorous guide and a careful and friendly driver. The itinerary was ideal for our stay and there is good value for the amount we paid. I strongly recommend her services for travel to Vietnam.
Experience:
November, 2022
Wonderful three weeks in Vietnam
Go Southeast Asia is a great travel company. Vietnam is about people, nature, landscapes, bustling cities, beaches, native people and even some mountains. Go Southeast Asia travel ties all of these together to provide trips that ooze this Vietnam essence. I have taken several personalized trips with Diu but the most recent was a 3 week May sojourn beginning in Saigon and ending in Hoi An. The trip combined planes, trains and automobiles except no trains and a van instead of an automobile. After spending a few days in Saigon and the Mekong Delta, we flew to Buon Ma Thuot and enjoyed some coffee and elephants before the arduous drive to Da Lat and a few days enjoying that climate and that city. From there another drive to Nha Trang and a couple beach days before driving to Phu Yen and a couple...
Thailand travel articles
Explore the deeper insight of your dreamy destinations and get the valuable experience from the stories of our expert travellers.