Considered as an astonishing place for natural landscapes and cultural diversity, Vietnam is increasingly becoming famous for its sceneries ranging from magnificent caves to breathtaking views of rice terraces in the northwest mountainous areas. From crystal water islands with white sandy beaches in Phu Quoc island to spectacular Ha Long Bay, tourists will never get bored when traveling to this amazing country. Let's Go Southeast Asia and invite you to the "top 9 best destinations" to visit in Vietnam.
Located 45 kilometers west of Ha Tien in the far south of Vietnam, the northern part of Phu Quoc island is relatively untouched despite its status of being a UNESCO-listed national park. There are plenty of luxurious resorts, funky bars, and quaint cafes along the southern coastline. Phu Quoc Island boasts idyllic beaches, romantic sunsets, evergreen forests, and a serene atmosphere, which makes it an ideal holiday destination for all travelers looking for an escape from bustling city life.
Can't find exactly the tour you want – don't worry – just let us know your schedule, specific needs and interests. Our expert team will design a personalized tour just for you. The more details you provide about your requirements the more we can design the perfect trip for you.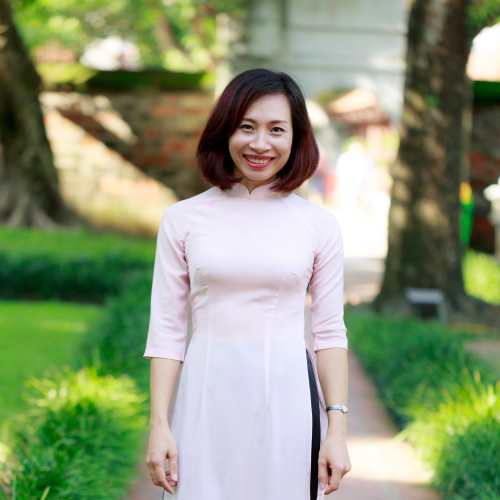 Diu Tran (Ms)
Peter Surmont (Mr)
Latest reviews
Read out the lastest reviews and feedbacks from our guests.
Sent:
Tuesday, August 9, 2016 16:10 PMHello DiuSorry to hear you didn't get your visa request...this time!!  Don't give up.Today we had 22o for winter, clear day. We have been really lucky...
Sent:
Friday, August 5, 2016 15:31 PMDear DiuI am sorry this has taken me such a long time to write - straight after our holiday in Vietnam we went back to the UK for the month.We are now ...
From:
Péter Szabó
Sent:
Monday, February 29, 2016 10:31 PMDear Diu,We spent 2 fantastic weeks in Myanmar, thanks again for you and your team.Best Regards,Peter
Sent:
13 Tháng Giêng 2016 7:45 SAHi Ms Diu,Now that I am back at work and have internet again I wanted to take the time to thank you for an exceptional holiday.I must say I was a little d...
Sent:
05 Tháng Giêng 2016 10:17 SADear Diu,Sorry for the delay in writing back, we hit the road running with Christmas and New Year back here.I can't tell you what a marvelous trip we had...
Sent:
02 Tháng Hai 2015 10:54 SADear Ms Tran:I would like to provide some comments about our recent tour of Myanmar.My wife Onuma and I had a wonderful time and will gladly recommend your...
From:
Andrew COHENDear Diu,I would like to take this opportunity to tell you just how much we enjoyed our holiday in Vietnam.  From the beginning of the planning process until the end, you wer...
Sent:
04 Tháng Sáu 2015 4:37 CHHi Diu !that's great that you wrote me, I wanted to do it anyway.I'd like to thank you so much! the trip was very nice, train, hotels and boat were perfect...
From:
Rod Paahana
Sent:
23 Tháng Sáu 2015 6:13 SAAloha Diu,I am back home. I loved the trip. you did a good job. All the 4 guides were great. The hotels were wonderful, exc...
Dear DiuHello again! Thank you for your last email. We have been home for a couple of weeks now and finally I have a moment to reply. Sorry that it's taken a while.It is a pity that we didn't get to meet you w...
Sent:
01 Tháng Mười Hai 2015 5:40 CHThank you, we were very pleased with our trip to Myanmar, Laos and Nth Thailand.  All went well, many of the properties were exceptional, more like 4 star tha...
Phu Quoc Island travel articles
Explore the deeper insight of your dreamy destinations and get the valuable experience from the stories of our expert travellers.